Dr Fatima Vindhani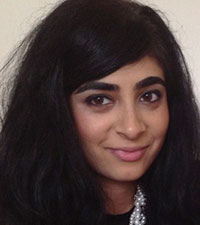 Dr Fatima Vindhani
Dr. Fatima Vindhani graduated from Leicester Medical School, University of Leicester, UK in 2008. Since that time she has worked within the NHS and gathered experience in a number of specialities to become a well rounded doctor and GP. These include; Acute Medicine (management of acutely unwell patients within the hospital setting), Gastroenterology, Diabetes medicine and Endocrinology, Orthopaedics, Urology, Haematology, Biochemistry and Microbiology.
Her enthusiasm for patient care has propelled her towards a fulfilling career in General Practice. She underwent further training in General Medicine including further Acute Medicine training, Rheumatology, Obstetrics and Gynaecology, Adult and Old Age Psychiatry. She also underwent extensive General Practice training during this time.
After completing her General Practice training, Fatima has worked in both busy inner city practices and smaller country practices within Leicestershire and Northamptonshire (UK), before joining Brighton Beach Medical Centre.
Fatima has a vast amount of experience in 'Out Of Hours' general practice. She has completed training in Education and teaching GP registrars in the UK. She has also worked as a mentor to other GPs within her local clinical commissioning group in the management of elderly patients on anticoagulation.
Fatima is able to perform various steroid joint injections and has completed foundation training in the administration of BOTOX.
Special interests:
Care of the Elderly
Chronic Disease Management
Musculoskeletal Medicine
Womens Health including Antenatal & Postnatal Care.
Sexual Health and Reproductive Medicine including Subfertility.
Children's Health