Brighton Beach Medical Centre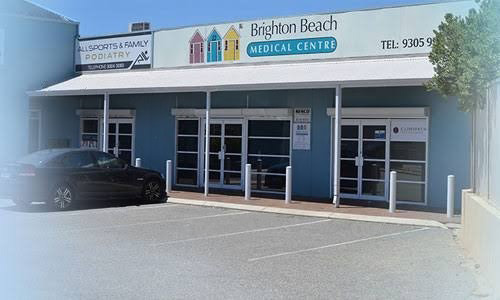 Brighton Beach Medical Centre is committed to provide holistic medical care for all. And we BULK BILL!!!
Our doctors are experienced and have a wide range of special interests. This includes Occupational Health issues, skin checks and management of skin cancers, Men's Health issues such as erectile dysfunction, prostate checks and lifestyle management.

We also do Women's health-checks, including cancer screening such as cervical (PAP) smears, breast checks and lifestyle management, such as weight loss programmes.
We will be more than happy to manage chronic problems, including hypertension, cholesterol abnormalities, diabetes, all kinds of arthritis, asthma, allergies and many more.
In a nutshell, we can look after you and your loved ones in all stages of life, including pregnancy!
We also offer an On-Site Pathology service with Clinipath.